Trailriding In Tillamook Forest 3/3/02
By Tom Niemela
[Quite a few pictures will need to load, so be patient]
Stevie Ray called me Saturday night saying his usual, "Let's go riding on Sunday! Weather should be perfect and I need to get out!" Hey, I don't need much of an excuse to get out to the forest and enjoy Ma Nature, so the plans were on. On Sunday, Stevie Ray had also invited his old friend, Rick Newman. After loading up at my place, we headed over to Rick's. First thing I noticed was Rick's very custom refrigerator - it was the fastest one I'd ever seen! Just look at all those stickers! Apparently, Rick won a contest in Dirt Bike Magazine for having the most stickers on his reefer. Some of those stickers were from as far back as the 70's! Very cool.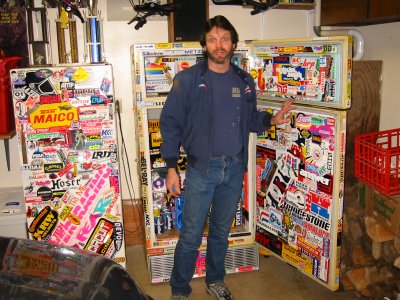 We had decided we'd go to the Trask River area and ride around the Eagle Hill sections, due to the snow levels still low in the Willamette Valley. Turns out it was an absolute stellar day: no wind, all sun, no clouds, and the ground oozed traction. We started out doing a few loops in the Eagle Hill trails and worked our way up the Old Toll Road. A few waterbars on a skid road provided a few Kodak Moments.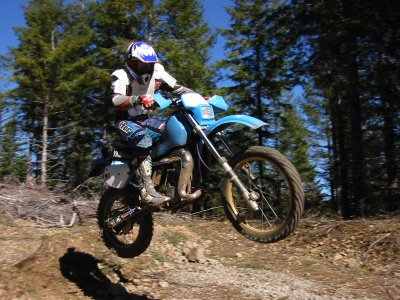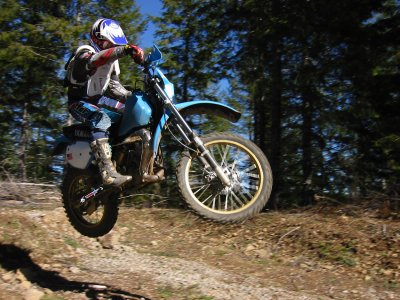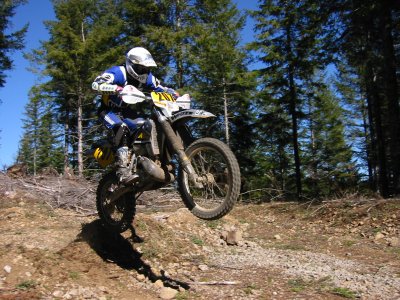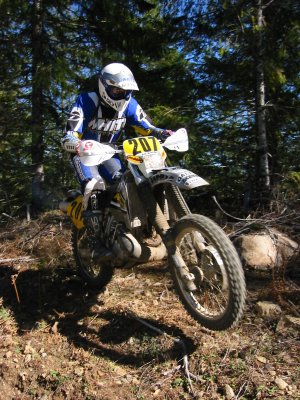 Then Stevie Ray started having some clutch problems. His hydraulic clutch was leaking fluid, so back to the truck we went to work on it.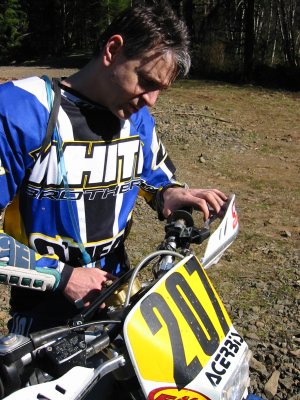 From there we went up Blue Bus Road and dropped down Two Dogs Trail, then worked our way up Steampot Trail. At one of the crossings we met a friendly group of quad riders who were tip toeing their way across one washout.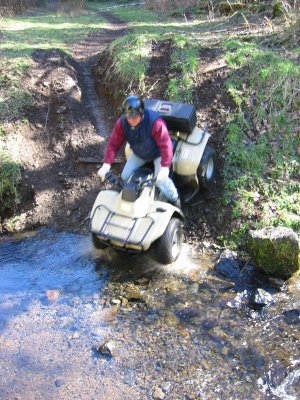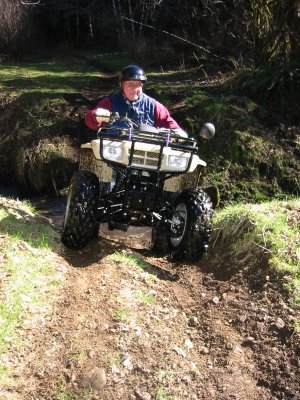 Then we made an attempt to get to the top of Little Italy Trail, but the snow hampered us (we then went around the snow and down Little Italy Trail). We met a few local riders on this day, but they didn't know the local trails too well.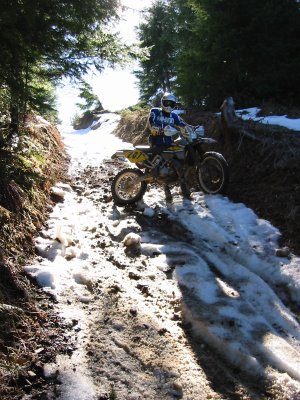 Afterwards we made an attempt up the Braille Trail, but the snow stopped us there too.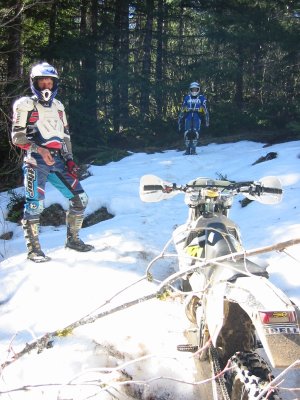 We finally went to the summit of Maico Hill and Stevie Ray had to run my YZF426 a couple times up it, while Rick relaxed at the top.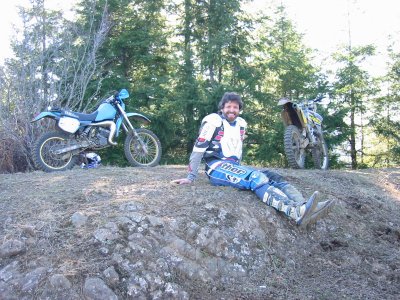 We then worked our way back to the trucks. All in all it will probably go on record as the absolute best riding day of the year! We only did about 45 miles, but it was all killer trail. Another epic ride!